One of the best ways to boost your IT career is to get a Microsoft Certification. Whether you work as an IT professional, analyst, developer, system or database administrator, a Microsoft Certification can help you prove your skills and increase your chances of getting hired or promoted.
As a Microsoft Certified Trainer, I offer a number of Microsoft Certifications training program.


Microsoft Certifications Overview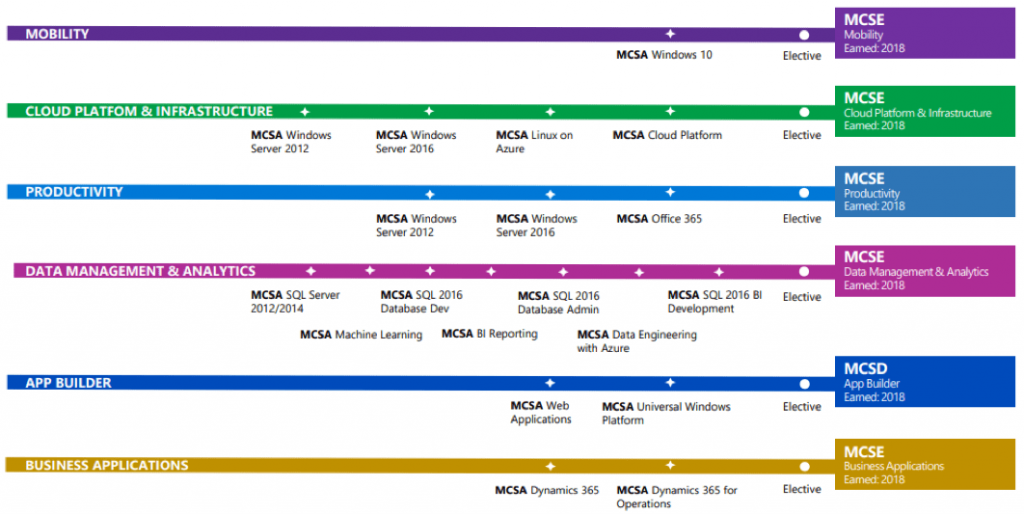 Core Infrastructure Certification Preparation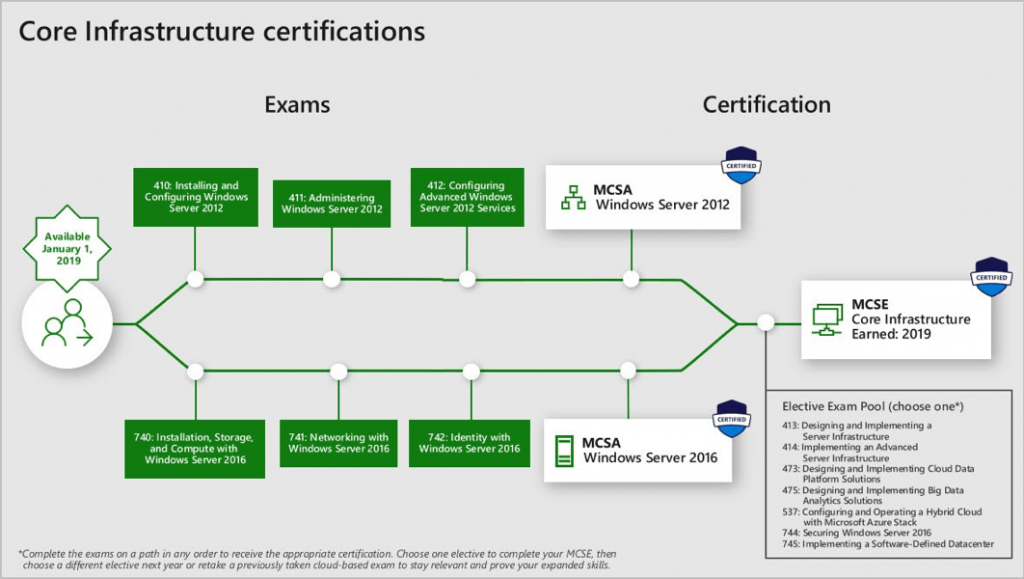 Productivity Certification Preparation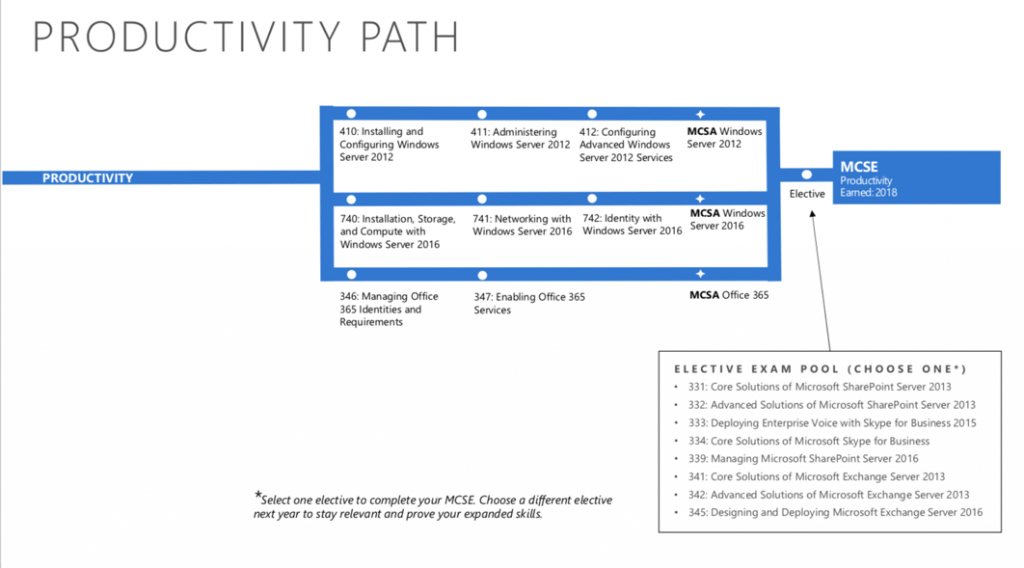 Enterprise Mobility Certification Preparation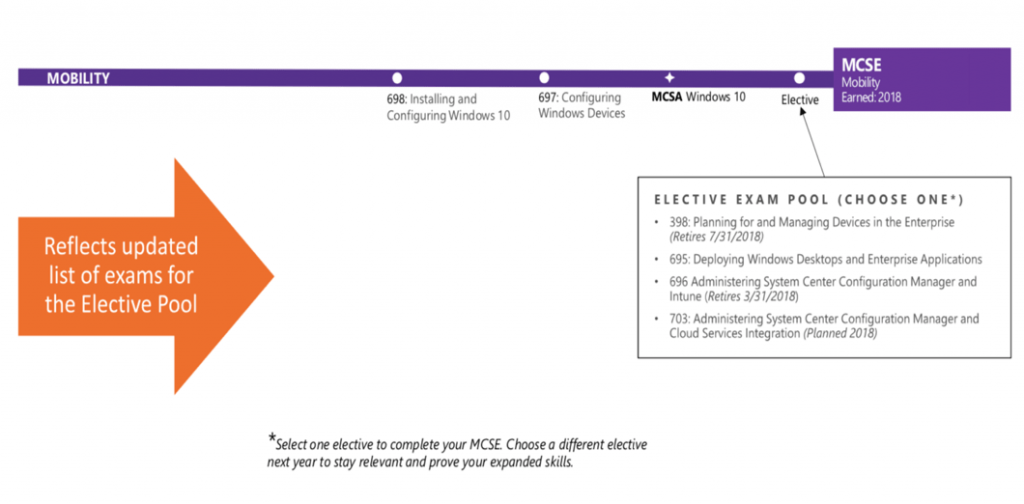 Microsoft Role Based Certifications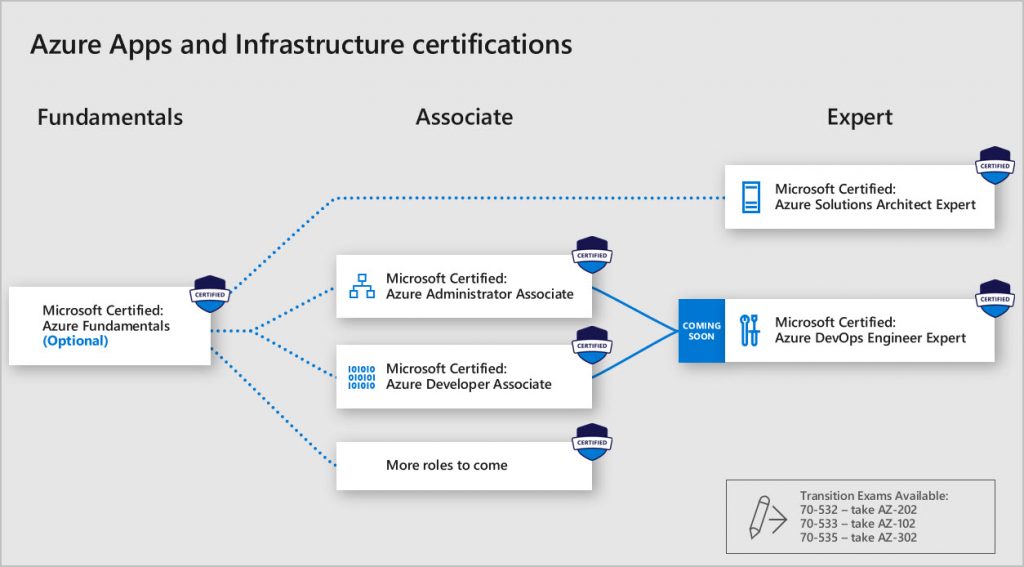 Microsoft is now offering role-based solutions that match up IT training with specific roles served within IT departments. This provides two main benefits to industries and to you.
First, it provides a host of newly trained workers for the industry, who are trained with in the latest technology in the specific areas of need.
Second, it allows workers to fast-track their training that matches actual job openings, rather than spending months learning skills and platforms that may or may not have related job opportunities.
There is something for everyone in IT, and Microsoft Certifications will give you the skills to meet the job opportunities available to you today.

Azure Administrator (MCA Azure Administrator)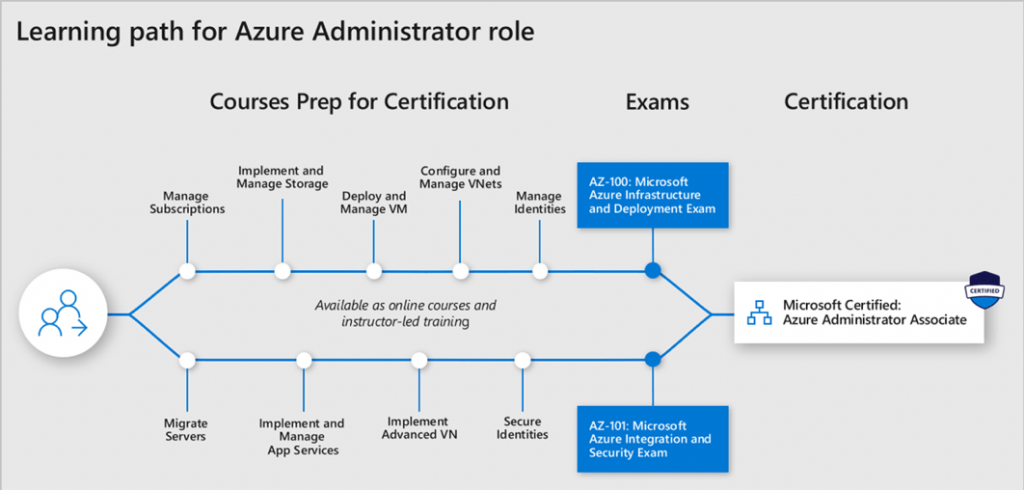 Azure Developer Associate (MCA Azure Developer)



Azure Solutions Architect (MCE Azure Architect)



MCE Microsoft 365 Enterprise Administrator